Don't try this at home...
by BRANDI FOWLER
It looks like not everyone can smash a guitar like a rock star.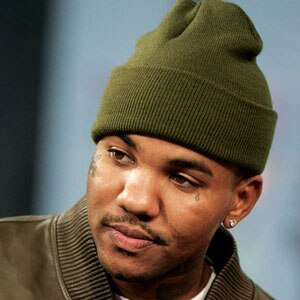 AP Photo/Jeff Christensen
The Game, for one, learned that Thursday night when a guitar-demolishing stunt at a Los Angeles music video shoot left him with a deep gash in his finger.
So what went down?
Apparently, when the rapper slammed the guitar, a jagged piece of the instrument sliced open his finger, according to
TMZ
. The Game was then rushed to the hospital, stitched up and released.
No worries on the rapper's recovery, however. He headed to
Twitter
following the incident to share the gory details (and pictures) of the night's happenings with fans.
"So this was my night. Shot purp & yellow video wit @ snoopdogg @djskee @mattbarnes & @ronartest," The Game tweeted. "Then the homie @shannonbrown came through. Then I cut my f#ckin hand up!!!! & it was a lot worse then this picture. Then I went to the hospital & got that stitched up ASAP."
Not to be stopped by a stitched-up finger, the game shot a commercial Saturday morning with El Debarge. No instruments were destroyed.