By far my favorite dress was Angelina's. Flawless and beautiful.
Social Network may have nabbed four Golden Globe awards, but big deal. Everyone knows it's all about the fashion. Green dominated, several stars showed off one shoulder, and one star dressed like a crazy bag lady. Take a look at the best, the worst, and the biggest trends of the night!

The Worst
Jennifer Love Hewitt looks less like she is going to a major Hollywood event and more like her date and she got lost on their way to the prom. The only things missing are the carnation and baby's breath corsage and the nerves and anticipation of planning to lose their virginity.
Like all of us, Gabby Sidibe needs to dress for her body. This means hiding flaws and accentuating the positive. It doesn't mean wrapping yourself in a shower curtain. A good example of what Gabby should have done comes from Glee's Amber Riley:
Smoking!
Note to Brad Pitt: You might play an action hero in movies, but you're not one in real life. Lose the shades. You look like an action figure...or like you're hiding something. Neither is flattering.
Helena Bonam Carter always opts for the unusual and normally it is quirkily charming. This time she crossed the line. Her Vivienne West dress and sunglasses would be wacky enough without mismatched shoes. If she wanted to wear the shoes, lose the shades. Choose two crazy items, and leave one at home.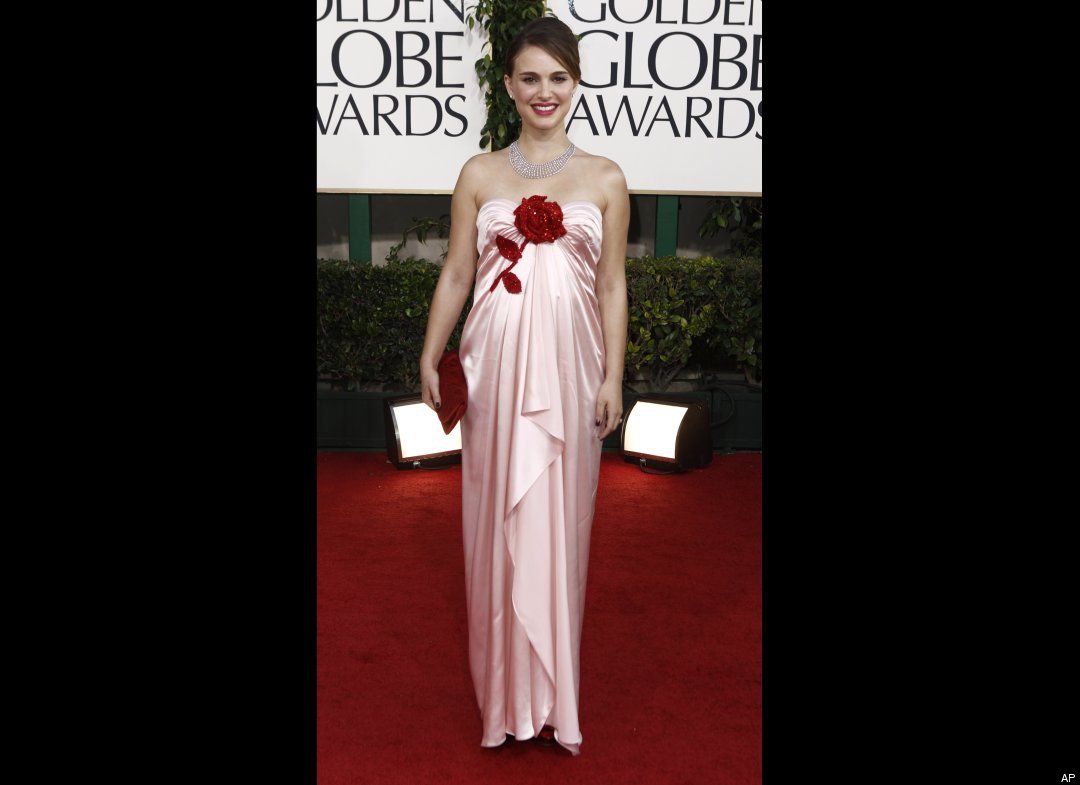 I know I am not supposed to pick on Natalie Portman because she is pregnant, but pepto bismol barf on this Victor & Rolf. The red flower is giant and sparkly,so she had enough accentuation going on in front without a large diamond necklace. This is how you do pregnant:
Show that leg!
The Best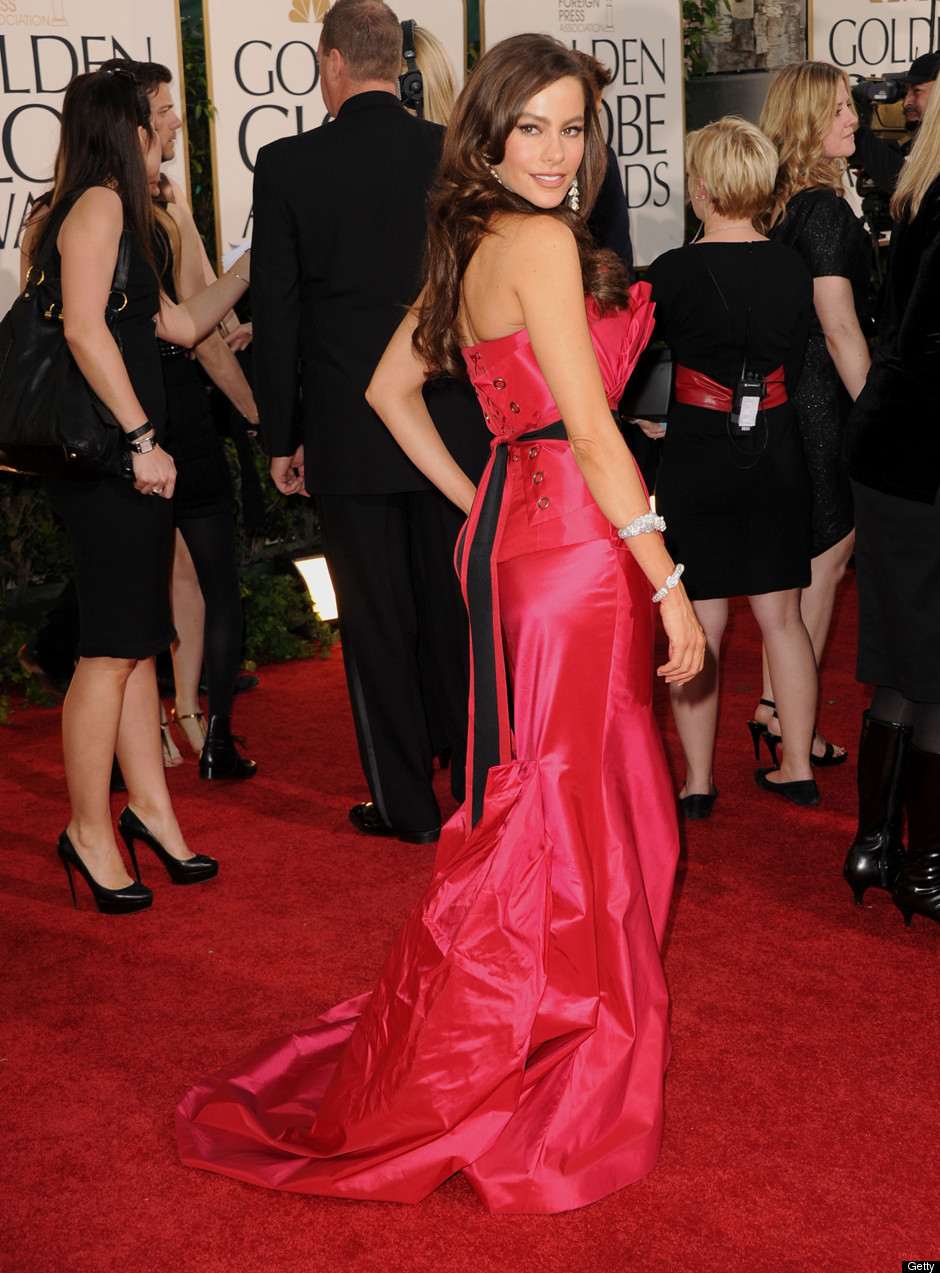 Sofia Vergara is a shapely woman. Anyone else would have a hard time pulling off this dress, but it shows off her curves perfectly.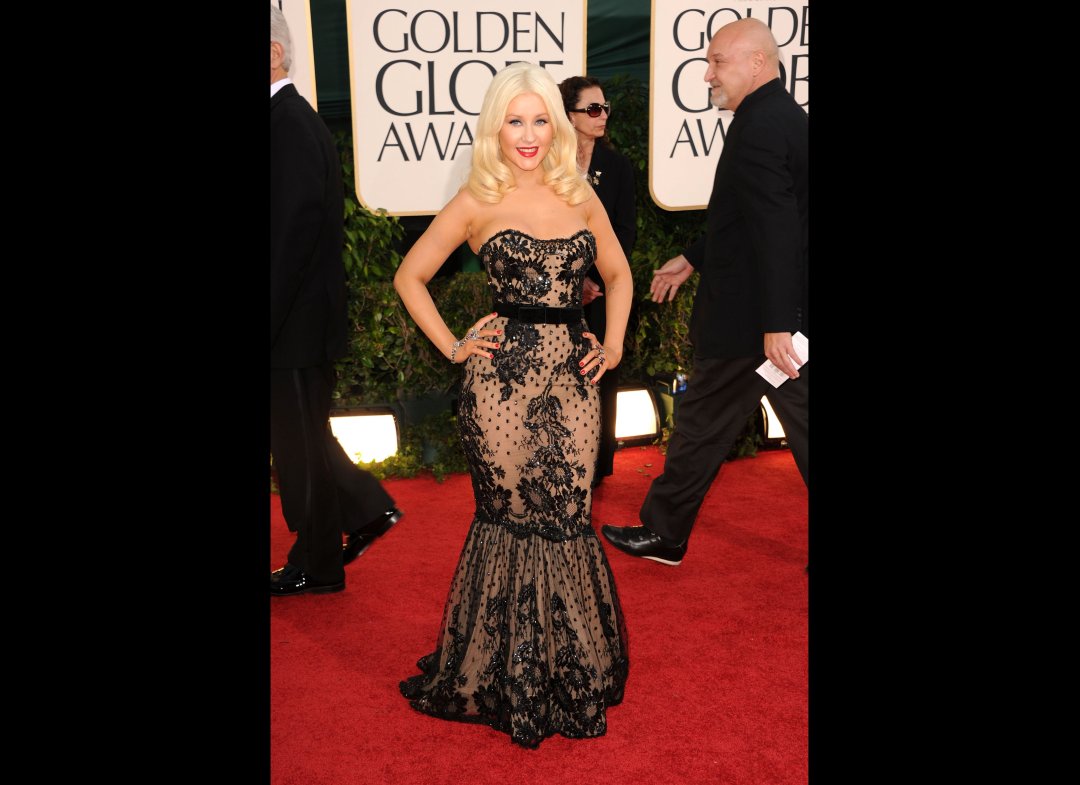 This is a lesson Christina Aguilera knows well. Flaunt what you got.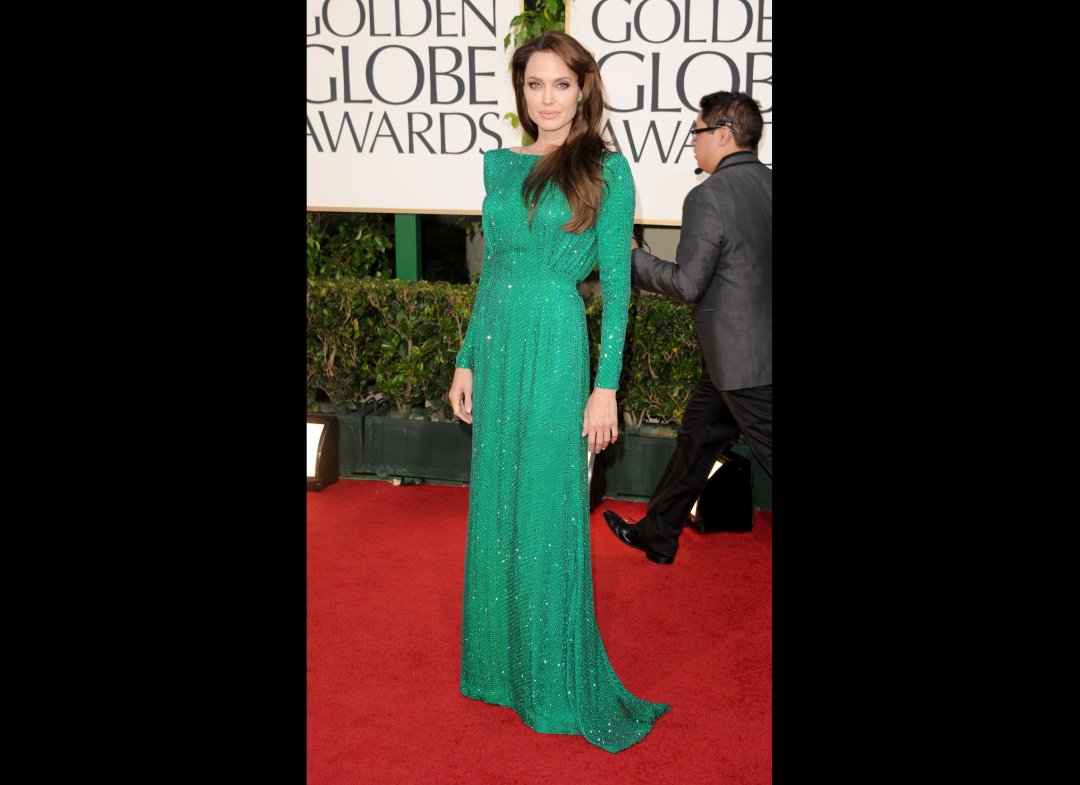 Angelina Jolie can do no wrong. She continues to be perfect in Atelier Versace.
The same rule applies to Justin Bieber. The boy could have shown up in sweats and a baseball cap, and the world would love it.
Seal and Heidi Klum are always on the best list simply because they are such a hot couple.
It was a happy occasion to see Michael Douglas on the carpet after his battle with cancer. Catherine Zeta-Jones channeled Scarlett O'Hara in a gorgeous Monique Lhuillier.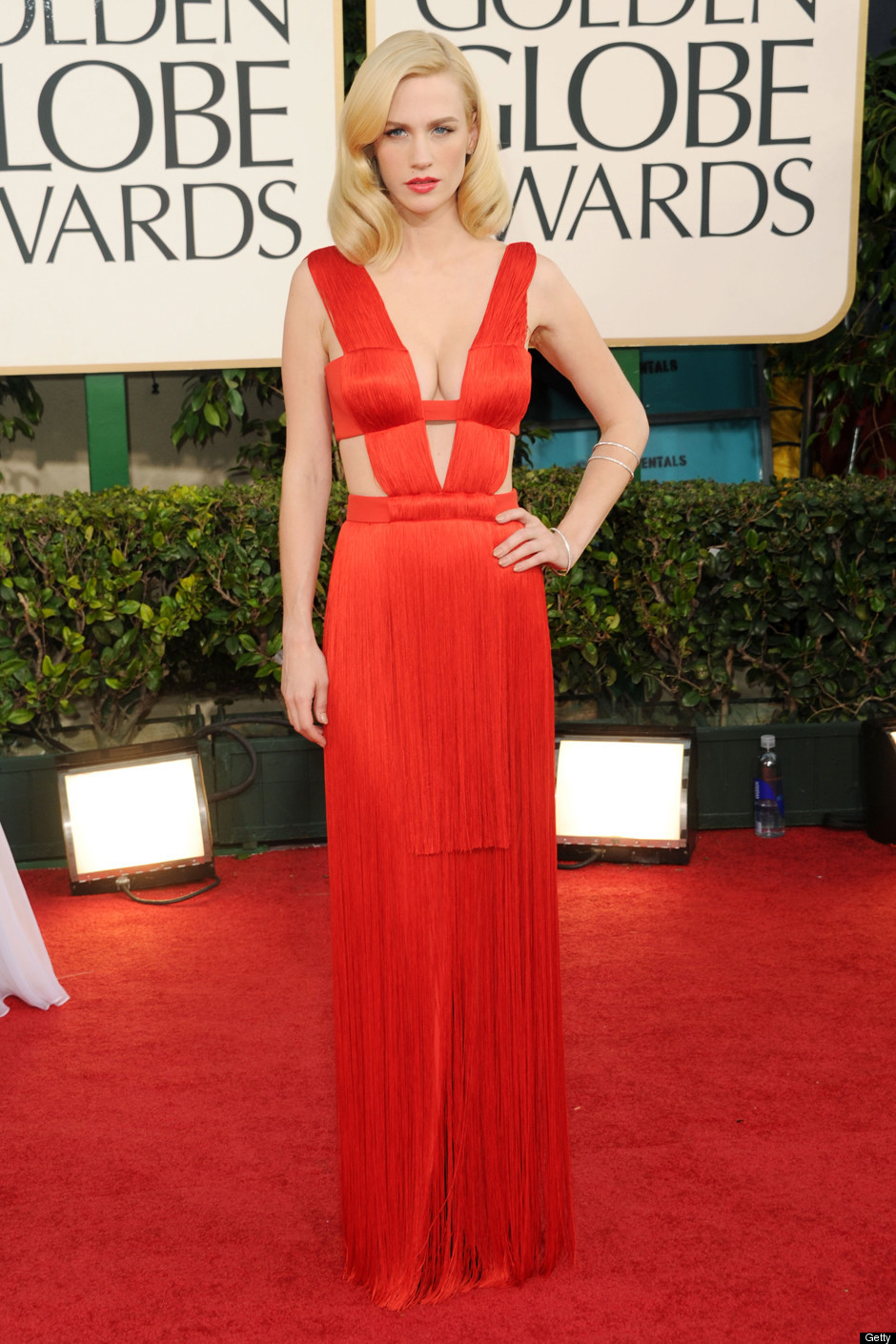 January Jones left little to the imagination, but still managed to look classy.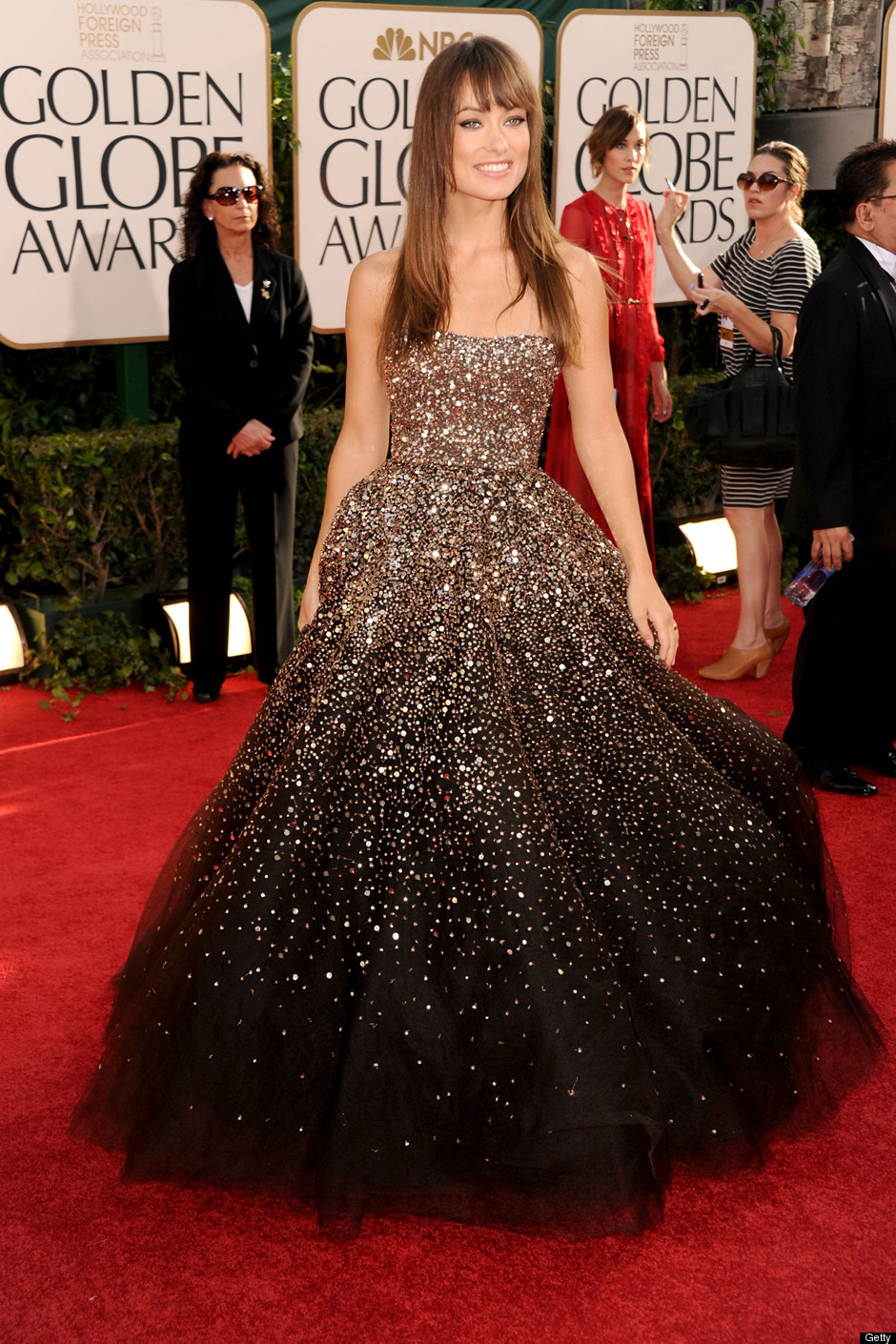 The best of the night was Olivia Wilde in a black Marchesa dress with silver sequins and tulle that would make any woman swoon. This is the ultimate princess dress. To really send it above and beyond, she paired the girly look with tough gold Christian Louboutin booties. To die for.
Big Trends: Champagne, Pink & Green
Champagne:
Sarah Hyland shows off a nice silhouette. She gave a cute interview after the show where she divulged that she was on her way to an undisclosed location to give back the diamond necklace she was wearing. Then it was changing in the car and heading back for parties!
Kaley Cuoco went with pretty tiered ruffles.
Rumors are swirling that Scarlett Johansson's ex Ryan Reynolds is seeing Sandra Bullock. How pissed off were they about wearing similar looks? Who do you think looked best?
Pink: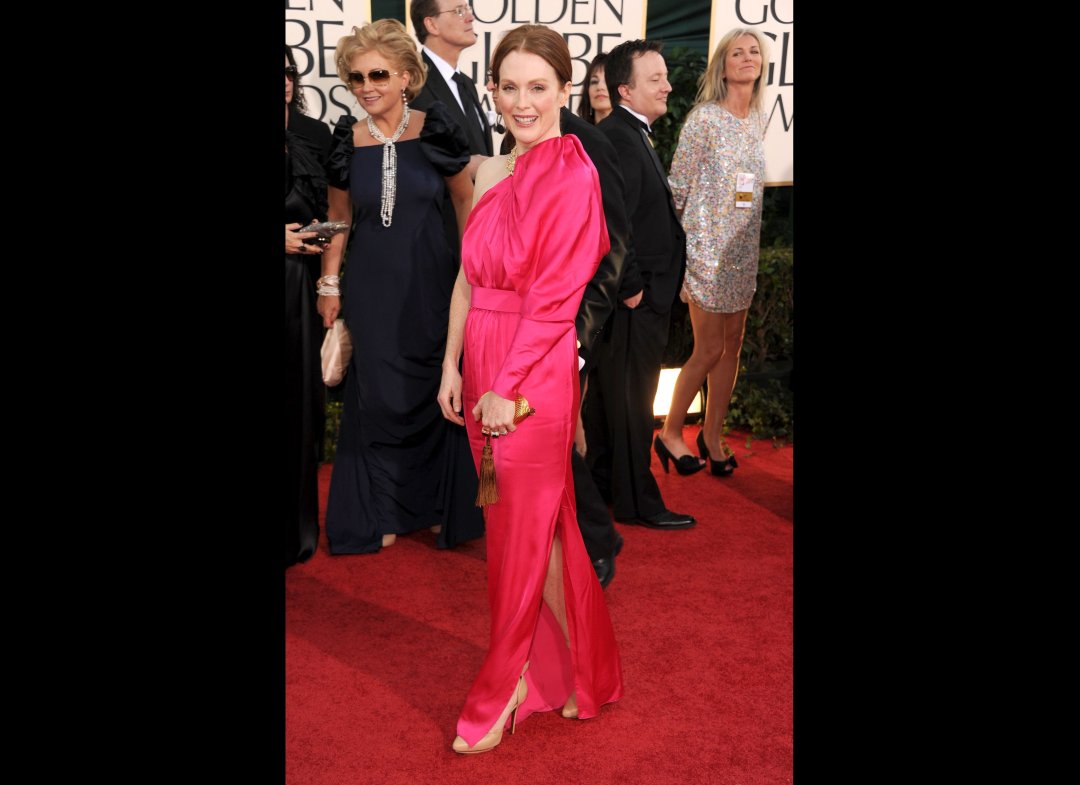 Julianne Moore goes with a one shoulder look.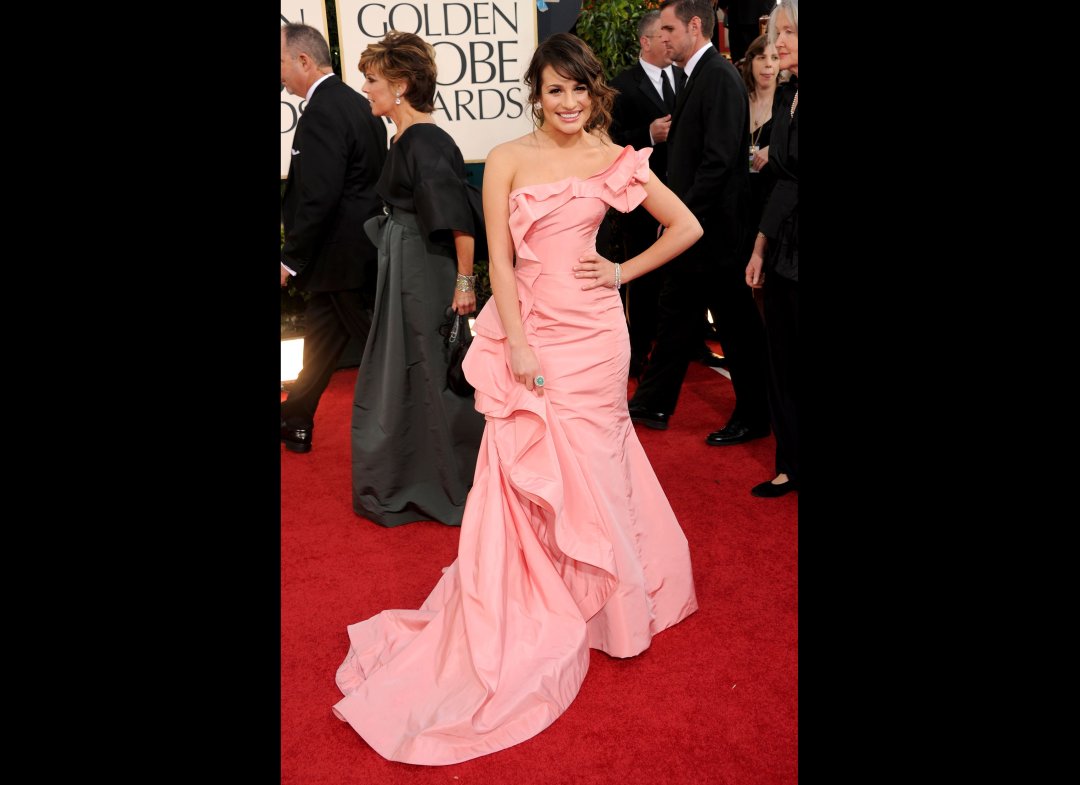 As does Lea Michele.
Megan Fox's pulls a one strap style.